SASKATOON GRANITE, QUARTZ AND MARBLE
SHOWROOM AND FABRICATION AT #506 – 45TH STREET, SASKATOON
(306) 244-5688, LEANNE@BELLAROCHA.COM.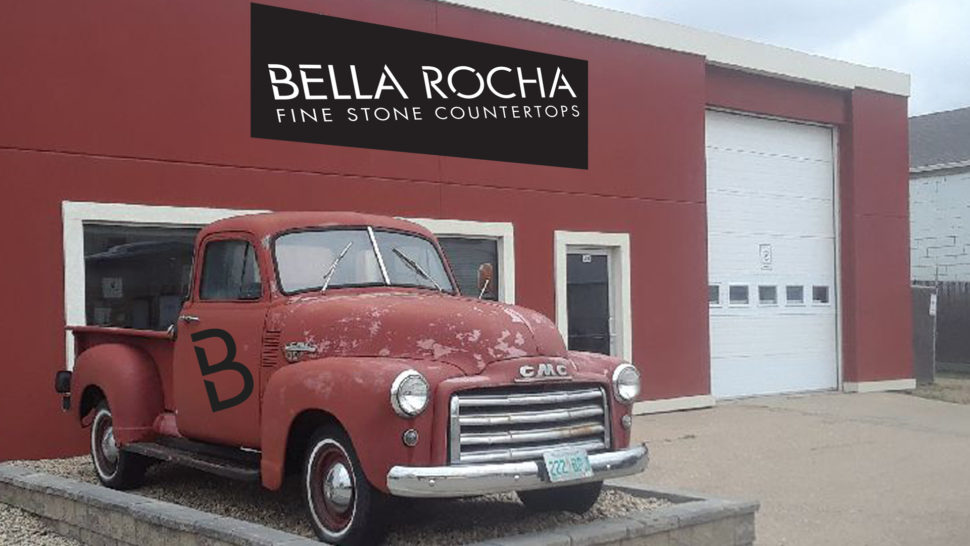 About Us
It takes millions of years to make this stuff, we respect that. We are a local company that takes pride in our work and the products we sell. Located at #506 – 45th Street East, just off Faithful Avenue. Find us on Google Maps. Our team is dedicated to customer satisfaction, because we live here and want to stay here.
Want to know more about us? Click on…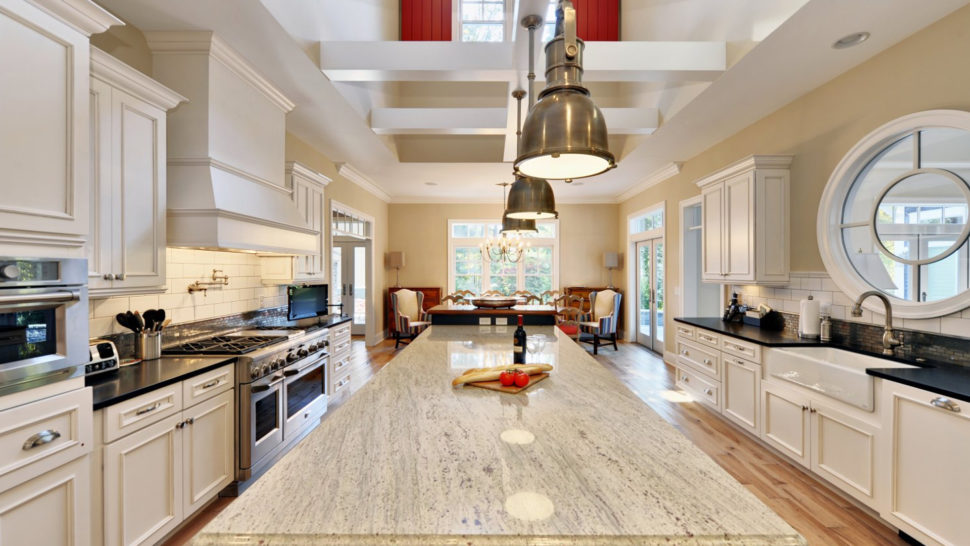 Our Work
This stuff is cool, it's high end, it's gorgeous and we take it's fabrication seriously. We have been fitting Saskatoon and area with fine granite, quartz and marble in kitchens, on fireplaces, bathrooms, desks and more for over 10 years. Have a look at some REAL projects we have completed and start imagining your project. Our granite, quartz and marble kitchens have been coveted by many in the Saskatoon area.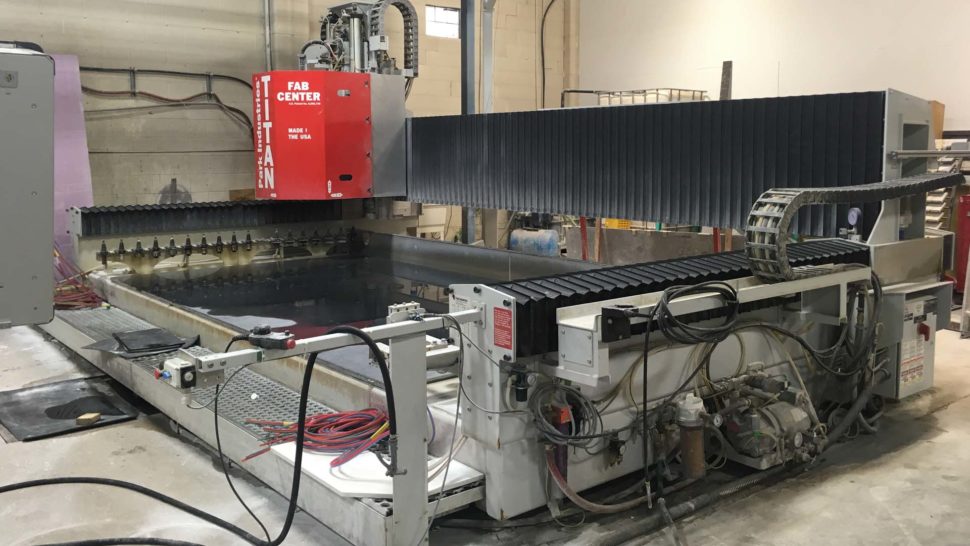 How we do it
Our shop is dusty, it's loud, it's laid back. We showcase hand-picked slabs and fabricate in the same location. If you don't find what your looking for in our inventory, we can get it, quickly. We take fabrication seriously and ensuring the job gets done right, once. Bella Rocha has invested in the latest technologies to ensure a precision fit for your project. Plus, there are no additional fees for this precision fabrication!
THERE'S LOTS OF STONES, THERE'S LOTS OF STYLES.
WE DON'T JUDGE, WE APPRECIATE IT ALL.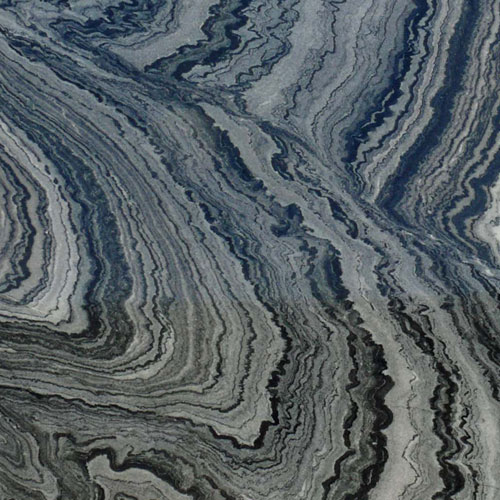 Granite
Granite countertops are beautiful and resilient, able to handle just about anything you can throw at them. Granite is highly scratch and heat resistant. This stuff was made in the heat of the earth and will handle your pots and pans right out of the oven.
When properly sealed, granite is highly stain resistant as well, and maintenance is a breeze. There's a reason granite has been the choice for decades and it is not going out of style anytime soon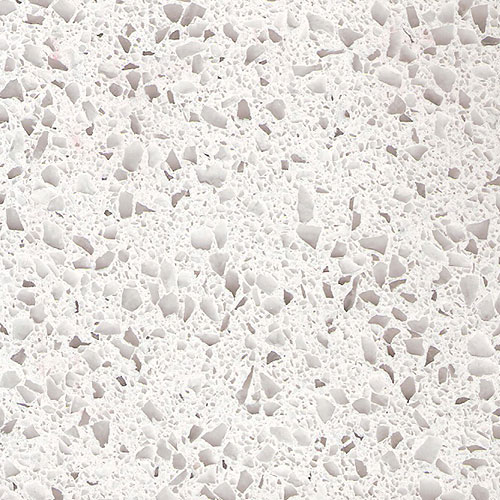 Quartz
Quartz countertops are arguably the most durable option. They are made from natural quartz, one of the hardest minerals on earth, The quartz is mixed with resin and compacted, mimicking the natural process and producing slabs in a crazy variety of colors. Everything from Fire engine red, apple green as well as earthy browns, blacks and creams, with sparkling and veining for the look of natural granite or marble. Quartz countertops are completely maintenance free and non-porous. They will perform wonderfully for years and give your home a clean modern look.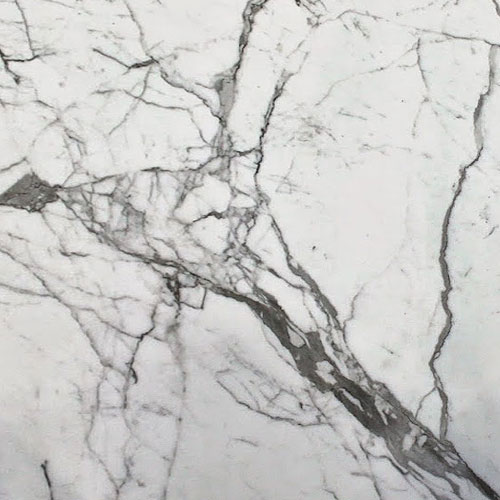 Marble
Marble has been used in construction and art for thousands of years, back to the ancient Greeks and through the middle ages. You can buy a slab still today from the same mountain as the marble used by the greatest classical sculptors.
Marble is the ultimate classic stone look and will never go out of style. It is softer and less durable than more modern materials but with proper care, can be kept looking beautiful. Marble will develop a patina after years of use, the Italians believe that the more worn in your kitchen is, the better life you must lead!
See our work
We have completed projects all over Saskatoon, Martensville, Warman, Clavet, Dundurn, Langham, Dalmeny, Vanscoy and more. From high end new homes to character homes we have the expertise and product to make you look like a rock star!
"I've used Bella Rocha for approximately 5 years on my projects. The service has always been exceptional and I can count on the job being done right, the first time."
Curtis, CNS DEVELOPMENTS Our Showroom is on 45th street, just off Faithful. Inside you will see our latest picks for what's happening, plus samples of the latest stuff from manufacturers and suppliers. It's probably going to be a little dusty and loud, because we fabricate on site.
This is special stuff, so we've implemented the best in technology to ensure the best fit possible. For today's and yesterday's homes, we can accurately measure the correct dimensions to ensure your project receives the best fit possible. CNC Cutting ensures laser straight lines for your project, while minimizing production time and waste. The benefits of CNC cutting granite countertops in Saskatoon is less turnaround time for your project and less stress, not a bad thing. Bella Rocha includes this technology for no additional cost. Buy Local Only! It's a difference in your buying experience that is worth more. It's knowing that there's a person you can call, or go and visit that can truly help with any issues or questions you may have without being directed to another department. Not only that, it creates a stronger Saskatoon.